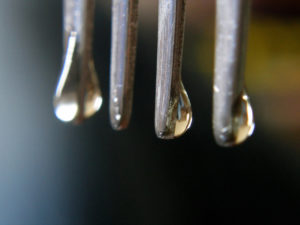 The following excerpts were taken from an article in the Nonprofit Quarterly's Winter 2016 edition titled, "Collaborating for Equity and Justice: Moving Beyond Collective Impact."  
The authors make a compelling case for the limitations of the prevailing Collective Impact (CI) model.  My experience has led me to agree that Collective Impact is often a "trickle-down community engagement" approach leading to the "Illusion of inclusion."
While I appreciated the well-researched and documented critique of CI, I was more interested in the suggestions for how to "Collaborate for Equity and Justice."
Below are my take-a-ways for how those who are seeking to collaborate in a way that leads to greater equity and justice. I highly recommend you read the full article the excerpts below are only a sampling of the suggestions contained in the full article.
Principle 1: Explicitly address issues of social and economic injustice and structural racism.

The reality is that race/ethnicity and social class are far greater predictors of social and economic mobility than individual ability, motivation, and hard work, in part because racial, ethnic, and class-based inequities are often entrenched in policies and practices.

The principles of Collaborating for Equity and Justice suggest that multisectoral, community-led coalitions explicitly address structural racism, defined as the history and current reality of institutional racism across all institutions, combining to create a system that negatively impacts communities of color.

Principle 2: Employ a community development approach in which residents have equal power in determining the coalition's or collaborative's agenda and resource allocation.

This means that residents are not merely providing input, serving as advisors, helping to test ideas, or interpreting information but also are fully involved at every step and in making decisions about initiatives and other matters that affect their lives.

This also means allocating time, resources, and expertise to prepare institutional leaders and residents to engage meaningfully with each other.

Principle 3: Employ community organizing as an intentional strategy and as part of the process. Work to build resident leadership and power.

Community organizing creates the power necessary to demand and share in decision making.

Analyzing community power structure and work to change the power structure, when necessary, to achieve greater equity and justice.
Prioritize leadership by people who are most affected by the issues of concern, rather than by those who are professionally involved in working on those issues.
Develop a capacity for conflict when it is necessary to drive important changes in policies and systems.

The Collaborating for Equity and Justice approach recognizes that collaboratives must build and catalyze leadership at the grassroots level (and at all levels) to be able to mobilize the community and its resources, advocate for change, and engage all residents, institutions, and systems to define the problems and solutions.

Coalitions, collaboratives, and partnerships can learn from and partner with community organizing efforts in numerous ways.

Provide training for those involved in the coalition so that principles of community organizing can be infused into more of the collaborative's work.
Professionals should play a supporting role whereby they share expertise, access, and resources but refrain from defining the problems and prioritizing the solutions.
Dedicate some portion of the collaborative's resources to organizing activities, such as hiring a community organizer to build relationships with and engage residents as equal partners in the process—from identifying issues and potential solutions to taking direct actions for community change.
Explore possible synergies with existing community organizing initiatives.

Principle 4. Focus on policy, systems, and structural change.

Policy offers the most direct route to measurable progress. "Collective impact partnerships should plan to amplify the possibilities inherent in local successes and translate the lessons and insights into the systems, policy, and structural change needed to have sustained impact for whole populations."

Collaboratives also need help in developing the advocacy and political skills and relationships required to become effective in policy advocacy.  One way to accomplish this is to ally with statewide or national advocacy groups that are implementing campaigns that align with collaborative goals.

Principle 5: Build on the extensive community-engaged scholarship and research that acknowledge the complexities, and that evaluate appropriately.

A shared measurement system may provide data, but it does not provide the evaluative framework and well-developed feedback system needed. A good collaborative evaluation design will include developing frameworks to monitor the partnership's membership and internal dynamics, activity outputs, and outcomes.

It will require a developmental approach during the formation stages to provide information useful for making corrective midcourse changes and prevent the collaborative from continuing down paths that may be ineffective.

Evaluation and measurement for collaboratives following the Collaborating for Equity and Justice principles require first and foremost that the indicators, outputs, and outcomes are developed and generated by the local community.

Principle 6. Construct core functions for the collaborative based on equity and justice that provide basic facilitating structures and build member ownership and leadership.

In Collaborating for Equity and Justice approaches, the role of the convening group is one of coordination, communication, and facilitation. In this role, the convener provides guidance and tools for complex change processes that promote and support equity and justice.

All approaches to collaboration must provide for some form of central support—but more important, they must acknowledge that, ultimately, they are sustainable only by building community ownership and leadership. the key role of the collaborative needs to be building community leadership as opposed to being the leadership. This is based on the shared value of instituting collaborative leadership and democratic governance and decision making for a coalition.
I would love to hear from others who are seeking to bring equity and justice into their collective impact conversations.  What additional resources have you found, or changes have you madem to your approach to achieve these goals?
I want to thank Dan Duncan of the ABCD Institute for sending me this article and for his work in helping institutions build equity into their Collective Impact efforts.