Two and a half years ago my family relocated from the picture perfect suburban neighborhood of Woodlake; complete with jogging trails, beautifully manicured lawns, and filled with well-kept always blooming green spaces and our own private lake, into what some would refer to as a "distressed" neighborhood in the inner city.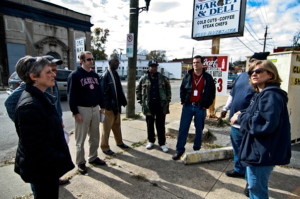 Visitors to my neighborhood would likely point out that we have a fair number of abandoned properties, many of which are in extreme states of disrepair.  While this is changing, it is still a part of our landscape.  Others would point out the trash strewn streets and would take note of the panhandling and drug dealing that happens with regularity in some parts of the neighborhood.  When I first moved into the community, it was the constant sirens and the sound of gunfire that reminded me that I had left Disney world.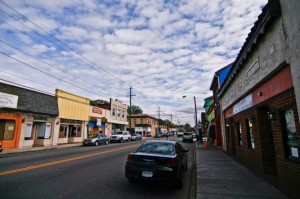 It is easy to look at my neighborhood and see its flaws.  However, those who take the time to look closer see something entirely different.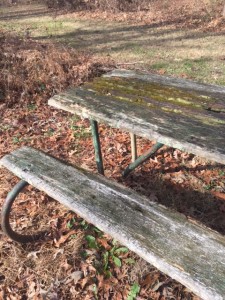 Recently, I was at a local park and stumbled across this old wooden moss covered picnic table.  My first reaction was that the thing was ugly and useless.  However, my eye was drawn to the thick moss along the top.  As I looked deeper, I realized I was looking at tiny flowers of some sort.  Here in the dead of winter when everything around me was gray and stark was this amazing gift, visible only to those who looked closely.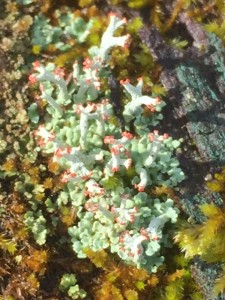 I had a similar experience a few weeks back when I stumbled upon what I think must have been the last flower to survive the season change.  All summer long, I walked through fields filled with flowers far more beautiful than this one.  But somehow this one was the only one that inspired me to take its photo.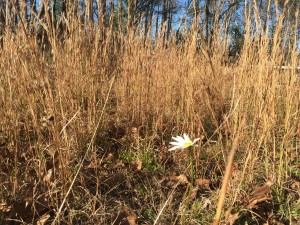 What I love about living in my neighborhood is that I am able to get close enough to see the beauty; and somehow when beauty stands in the midst of decay, it is far more beautiful and valuable.
Living in the city has taught me so much, but what I am most thankful for is that it has given me the eyes to see God in the most unexpected places.  We don't have flowers growing in green belts in my new community but we do have beautiful people who are filled with love and joy.
Next time you drive through a community like mine, I want to challenge you to look closer.  Look for signs of God's faithfulness where most would only see hopelessness, look for life, beauty and joy.  It is there, if you only have eyes to see.