"Citizens create satisfaction by recognizing their individual capacities and skills. We begin to see that the neighborhood is a treasure chest. By opening the chest and putting the gifts together in many different ways, we multiply the power of its riches."  McKnight and Block
In my series of posts exploring the wisdom of McKnight and Block's book The Abundant Community, we learned that the giving of gifts, the power of association, and the practice of hospitality are what make communities strong.
While discovering the gifts, talents and passions of a community is the starting place for an ABCD movement, far too many ABCD efforts end there.  Simply knowing the assets does nothing.  We must bring people together in a way that releases their gifts.
At the ABCD Festival in the UK this summer, Jody Kretzmann named mapping without mobilizing as one of the top threats facing the ABCD movement.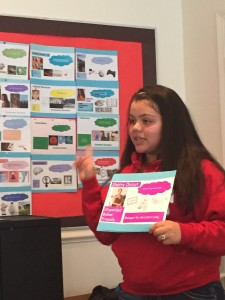 This summer, our young Dream Catchers conducted more than 200 interviews and identified roughly 1,000 neighborhood gifts, however, the real work is just now starting.  Below is the process we use to move from mapping to mobilization.
Phase 1:  Community Listening – I have written about our process in a prior post.  Check out Community Listening:  The ABCD Starting Line and learn more about our Dream Catcher listening project through this video.
Phase 2:  Community Building – Community building is the process of creating opportunities for neighbors to use their gifts in support of a shared vision.
Step 1: Crafting a shared vision
During our celebration events those who participated in the surveys, along with any other neighbors who are interested, were invited to come learn the outcome of the project.
During our five recent neighborhood celebrations, residents in all of our neighborhoods identified the dreams they would be most interested in bringing to life over the coming year.  The initial list of ideas was compiled from the interviews done throughout the summer.
Specifically responses to this survey question:  "If you could do anything to improve your community what would you do?"  Those responses were summarized and participants at the convening meetings voted on which ideas they would be most interested in supporting.
Here are the shared dreams that came out of our community-wide events:
Healthier educational opportunities for Jr. and High school students in the Northside starting with a listening project to discover what our students themselves would do to improve their educational opportunities.
Micro-enterprise development to help fuel the revitalization of Brookland Park Blvd starting with a young artist coop that helps our youth turn their talents into a small micro-business that could potentially draw more residents to Brookland Park.
A continued desire for greater community unity including honest conversations about race in our rapidly gentrifying neighborhood as well as an intentional block by block community building effort to help neighbors develop deeper connections with one another.
More family friendly activities that help neighbors build relationships, such as cookouts, a community garden, prayer team, parent support group, and play groups.
Improved recreational and fitness opportunities, such as a basketball court, better access to the weight room, a boxing club, teen only swim times, an improved playground, and a life guard at the pool.
More opportunities for youth to excel such as a robotics workshop and study group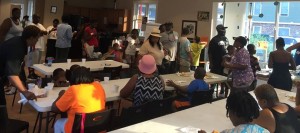 Lincoln Mews/ North Oak Apartments:
1. Improved relationships between residents through better conflict resolution and increased respect for one another and the neighborhood in general; starting with a row by row connecting strategy to help residents build stronger relationships with one another.
2. More community-wide events such as cook outs, community conversations and parent support groups.
3. More opportunities for the youth to engage in positive activities such as an arts program and enterprise development with residents taking mentorship roles with young people.
1. Greater community unity with everyone looking out for one another starting with a block by block connecting strategy to help neighbors build relationships with those closest to them.
2. Child safety through more parent involvement.
3. Reduction in gun violence by residents being more responsible for the behavior of guests.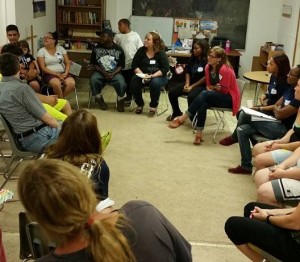 Shady Hill Mobile Home Park:
Neighborhood clean-up and beautification.
Community watch to reduce drug activity.
Building a community playground.
This fall I will be documenting how each of these communities progresses toward their shared dreams for their neighborhood.  In my next post, I will share the process we use for connecting the gifts to the dreams which is next step toward mobilizing the community assets.