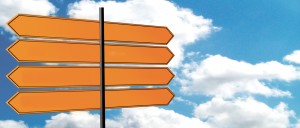 Last fall I was part of four state/national conferences and spoke at three of them.  At the Cooperative Baptist Fellowship conference, I spoke to leaders who are largely from more traditional churches and who identify closely with the Baptist tradition.  At the Christian Community Development Association Conference, I spoke to Christians who feel called to foster the health and well-being of neighborhoods across the country and who are from all different faith traditions.  At the Sentralized Conference I spoke predominately to missional church leaders who are seeking to engage their churches in neighborhoods.  My whirlwind week ended at the Communities First Association conference where I spent a few days being equipped alongside my peers who follow an Asset-Based approach to Christian Community Development.  Four very different tribes but all seeking the same thing – to foster and nurture the beloved community of God.
We seem to like to keep the lines between these various tribes clearly defined and most people seem to migrate toward one or the other and often do not even realize the others exist.    While few would agree with me, I see all these groups as both "church planters" and "community developers."
My favorite definition of the church is "the family of God on mission together."   Whether you are a traditional church pastor, a Christian community developer, a missional church planter or a denominational leader; you are likely seeking to foster a sense of community among those you serve.  The only difference is what you see as the central point of connection.  Some see the church as the primary point of connection and others see the neighborhood as the connecting place.
For decades the majority of Americans derived their sense of community through connections with local neighborhood churches – churches were the central gathering places within the neighborhood.  These neighborhood churches not only met the spiritual needs of the community but also invested in the health and well being of the surrounding neighborhood by connecting residents together. Most churches planted in the 1950's could say that the vast majority of their members lived in the same neighborhood as the church.
As suburban communities began to attract middle class families, both blacks and whites fled urban areas leaving many churches with massive buildings and dwindling congregants.  These former community hubs now stand largely empty with few of the members actually residing in the same community as the church.   As the church declined, so did many of our urban communities.  The bond between church and neighborhood was severed.
The impact on the church was equally devastating.  According to the writers of The New Parish,
"Social psychologist Christena Cleveland has observed that when the church left its historical focus within the neighborhood it ended up becoming homogeneous and consumer-oriented."
Today most Americans live in one community, work in another community and often worship in yet a third community.  This creates a fractured sense of community identity and makes it nearly impossible for us to be fully active participants in any community.
There is a very large and growing trend to rediscover the rich bond that once existed between the church and the neighborhood.  Some are coming to this conversation from the church side and some from the community side but we are all seeking the same thing – to be the family of God on mission together with our neighbors.  This movement is leading to a convergence of these various tribes.  Each tribe has its own lingo for these converging places.  Within the community development profession you will hear groups who are working toward a shared goal called "Community Action Teams" which can be translated into church speak as "Missional Communities."  While both of these names can describe groups of people who are going on mission together, I have found a third term that I like even better, "Communities of Practice."
It is possible to have a community action team that is not spiritually grounded and it is possible to have a missional small group that does nothing more than "talk" about going on mission with God.  However, it is not possible to build authentic Christian community without engaging in certain spiritual practices such as hospitality toward the stranger, prayer, discernment, holy listening and others.  I like the term "communities of practice" because it puts the focus on "practicing our faith."
This week we will conclude our 5th Mission Shift training series.  More than 100 Christian leaders have participated in our training events over the past year.  In our training events we emphasis the practice of being present in a place,  and the practice of holy listening that leads to discernment.  However, the practice that leads to the formation of a beloved community, is the practice of hospitality toward the stranger.  Christian hospitality is a rich practice and one that is often miss understood.  Over the next week, I will be sharing insights into this practice and how it is shaping the congregations who have embraced it.
I am curious, what does the practice of Christian Hospitality mean to you?
How do you personally engage in this practice?
How has this practice shaped you or your church or community?
Which Christian practices have you found most helpful in nurturing the beloved community in your neighborhood?