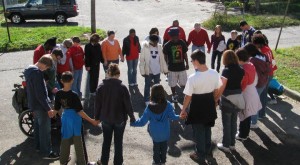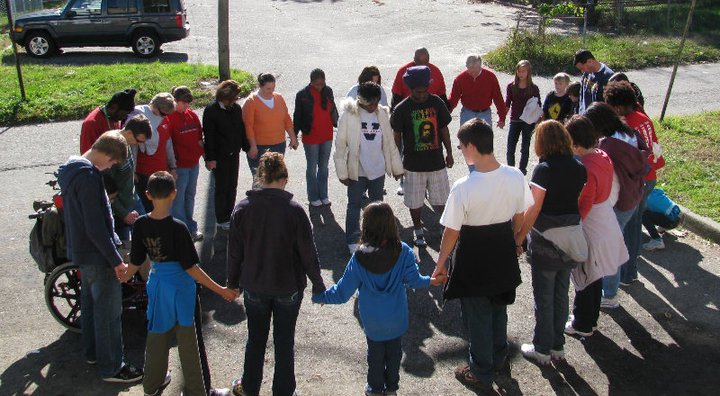 This week I shared a challenging post from Yaholo Hoyt titled "Eight Good Reason's to Change Modern Church Services."  This post pointed to the structuring of most church services as being the reason so few Christian are actually engaged in authentic Christian community. The emphasis of most of our church services is on teaching and worship with no real opportunity for congregants to fellowship and practice their faith together.  We have created "church as event" and have lost "Church as a community of Jesus followers."
While I agree with the premise of the article, I think the issue is deeper than the structuring of the church service.  Back in the 1950's, Sunday school classes were the norm.  These smaller, more relational settings provided the exact kind of structure that the Hoyt seems to be seeking.  The reality is that these groups simply became smaller versions of the large group worship.  They continued to be dominated by "teaching" and rarely provided opportunities for participants to practice their faith together and build authentic relationships.
The real question that needs to be asked is, "Why does the Church exist?"  If the answer is to teach us about Jesus and to worship Jesus.  Then no matter what format we have, we are going to get teaching and worship focused gatherings.
I have a friend who claims he belongs to the "Church of Alcoholics Anonymous." I asked him once why he did not go to church and he replied, "Maybe if Christians worked on living their faith with as much dedication as the alcoholics of my AA groups worked their recovery, I would be more interested in Church."
Years ago Embrace Richmond received a grant from Valpariso University's "Practicing our Faith" grants program.  These grants were given to groups who were creating opportunities for Christians to actually practice their faith in the world.  They used the 12 practices identified by Dorothy Bass in her book titled "Practicing our Faith" as the basis for the practice grants.  Our grant was built on the practice of Christian hospitality.  We basically designed gatherings where people could practice the ancient Christian tradition of welcoming the stranger.  More recently we have received a grant from the Fund for Theological Education (FTE) that is founded on the practice of discernment.  Through these groups we are working with young people who are discerning their vocational call.
Through our encounters with FTE, we learned the term "communities of practice."  "Communities of practice" come in all shapes and sizes but the goal of a community of practice is simple – to help those who participate to actually practice or live out their faith together.  These groups or gatherings are not "education" centered – they are "experientially" focused.  Like the shift in educational institutions from classroom only to field based experiences, these groups are seeking to "live" their faith and not simply "learn" about the faith.
Over the past eight years, Embrace Richmond has helped to start dozens of small communities of practice.  In some circles, these small gatherings of people seeking to live their faith in the world are called missional communities, in some circles they are called community action teams, but the basic organizing principal is the same.  These groups are not about solely fellowship or study, they are about raising up "doers" of the word and they are not simply telling people to go do this in your own time.  These communities are creating spaces where faith is practiced in the world, not in the church walls.
I asked my friend why AA participants were more dedicated than most church members and he said, "Because our very life depends on it."
I watch as those in recovery walk the tight rope of addiction, everyday praying they do not stumble, knowing there is no safety net below them.  It is a terrifying way to live, but somehow, those who are doing it well, have a peace that passes understanding.
Most of us do not see our own disease and thus our need for a life-saving communities of practice.  We have fallen victim to the cancer of consumerism, materialism, complacency, gluttony and greed. We believe there is nothing in our lives that we are powerless over. We are on that same tight rope, simply walking with a blindfold, naively thinking that our money, our intellect, or our power will save us.
We need more "communities of practice" where we are held accountable and where we are encouraged and supported in our efforts to live like Jesus in a world that has convinced us that it is OK to simply "know" about Jesus.