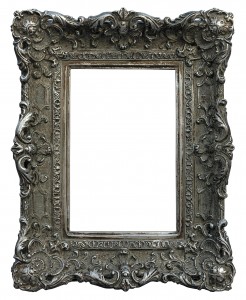 In my post "Stop Fixing Start Empowering," I asked the question, "What would it look like if church missions groups stopped "fixing problems" and started empowering local leaders?"
Here is a quick picture of what I thought of:
For ten years, Northminster Church has operated a food pantry.  Every month Tom and Fred (not their real names) would line up outside the door of the panty 30 minutes before the door opened and would proceed in an orderly fashion through the process of signing in, receiving their ticket, exchanging their ticket for a pre-packaged bag of food.   Every month they were greeted by the same smiling faces of volunteers from the church.  They were always treated with respect and dignity and were very grateful for the help.  Both men are retired and live off of small fixed incomes.
Six months ago the church started doing something new – a food co-op.  Fred and Tom were not really sure what they were getting themselves into when they came to that first meeting but here it is six months later and they are now running the show.  When they signed up to be a part of the steering committee, they never dreamed that they would have the opportunity to shape the co-op from the ground up.  They both voted for the name "Better Together Food Co-op" because they embraced the vision of neighbors working together to make the neighborhood a better place.   They were also both relieved when the hard work of writing the bylaws was finally finished and the co-op became official and each assumed a role on the leadership team.
Recently we interviewed Tom and he said, "I never thought much about going to the food pantry, it was just something I had to do.  However, I really like being a part of the food co-op.  I feel like I am giving something.  I don't always have much money to buy the food but that does not even really matter.  I come because I like serving."
When Embrace signed the lease for our new building, guess who volunteered to do all the work on the property?  You got it – Tom, Fred and other members of the co-op.  Ken, another member of the co-op even donated all the paint that is now on our walls.  These men have given up hours of their time repairing walls, replacing ceiling tiles and painting every inch of our new space.  I never imagined God would send such giving and generous people to help us.
This past week Rich another member of the co-op leadership team,  joined us for our weekly community prayer time.  Rich shared the idea of opening up our building for coffee one morning a week as a way of neighbors getting to know each other.   He did not make the suggestion with the expectation that someone else would do the work, he has been around long enough to know you better be willing to own your ideas.  I don't have any doubt that this man will do exactly that and I can't wait for my first cup of Rich's coffee.
Who are the Fred, Tom, Ken and Rich's in your ministry?
Who is just waiting to be invited into God's work in your community?