Tags
Related Posts
Share This
Gentrification: Good or Bad?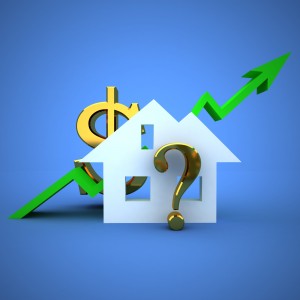 My husband and I have made an offer on a house in a mixed income neighborhood in the city of Richmond.  A friend wrote the following comment on my Facebook post about us moving, "this neighborhood will be gentrified very soon."  I am not sure if she meant that as a negative statement or a positive one.
For those new to community development lingo, Wikipedia has this to say about gentrification:
Gentrification refers to the changes that result when wealthier people ("gentry") acquire or rent property in low income and working class communities.In a community undergoing gentrification, the average income increases and average family size decreases. This generally results in the displacement of the poorer, pre-gentrification residents, who are unable to pay increased rents or house prices and property taxes. In addition, new businesses, catering to a more affluent base of consumers, move in, further increasing the appeal to more affluent migrants and decreasing the accessibility to the poor.

Urban gentrification occasionally changes the culturally heterogeneous character of a community or neighborhood to a more economically homogeneous community that some describe as having a suburban character.  Once in place, these economic development actions tend to reduce local property crime, increase property values and prices, and increase tax revenues.

Political action, either to promote or oppose the gentrification, is often the community's response against unintended economic eviction. This is caused by rising rents that make continued residence in their dwellings unfeasible for poorer residents. The rise in property values causes property taxes based on property values to increase; resident owners unable to pay the taxes are forced to sell their dwellings and move to a cheaper community.
What I love about the neighborhood that we are moving to is that it is a radically diverse community.  There are people of every race and every class all living side by side.  While the majority of the residents are African American, the majority of the newer homeowners who have moved into the community over the past five years are white and middle class.
When the housing market crashed, a large number of homes went into foreclosure and the majority of the home sales in the past year were made to investors who are rehabbing the properties and reselling them for more than double the purchase price.  As the foreclosure market dries up, I anticipate the prices in the community will begin to climb once again, further fueling the gentrification that started before the bust.
So is gentrification a good thing or a bad thing for a neighborhood?
Lower crime and revitalization of the commercial corridor are both things residents would like to see happen and both are side effects of gentrification.  Higher taxes, housing prices and rental rates are also likely which would push out our lower income neighbors, many of whom are elderly and living on fixed incomes.
So how do you get the upside of gentrification without the down side?
Robert Lupton, author of the book Toxic Charity, spoke of responsible gentrification when he was spoke in Richmond earlier this year.  He told the story of how an elderly neighbor who was at risk of losing her home when her property taxes began to rise due to rising housing values.  He and his neighbors lobbied their city to put in place an ordinance freezing property taxes for individuals living on fixed incomes.  I have had very limited experience working with the city of Richmond.  Anyone think we could get something like that in place here in Richmond?
Any other ideas on how to make gentrification a win win instead of a win for the wealthy / lose for those with limited means?