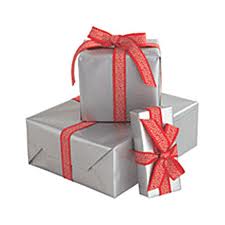 Christmas is just not Christmas without being with my extended family.  However, going home is never easy for me.  It always carries with it the ache for those who are no longer with us.  Christmas Eve was my father-in-law's birthday, I ache for my husband. Christmas Eve was also my father's birthday so I grieve for my own emptiness.  Last Christmas, we came home to Texas to bury my 21 year old nephew making this Christmas a reminder of that time of mourning and making me ache for my sister.  However, the hardest part of coming home for Christmas is always facing the fact that it was here in my hometown that my father tragically ended his own life.
So, I try to avoid this place. I try very hard not to come here and when I am here, I try to run from the pain.
I have moved through the past two days asking this question posed by this month's Synchroblog organizers:
"Jesus Came: Did You Get What You Expected?"
My answer would be a firm "No!"  What I wanted was joy, holiday cheer and peace.  What I got was a head on collision with my own sin – my refusal to face darkness, brokenness and dysfunction.  In so doing, I was unwittingly denying the whole reason behind the incarnation.
While I knew coming home would be hard, I could not wait to get out of Richmond this holiday season.  It seemed everywhere I turned, things were not working. Crime was on the rise again in the Hillside community with almost daily stories of people being robbed and the nightly explosions of gunfire were tormenting our friends. There was fighting among our team members and a growing unrest inside our Embrace team.  People were not meeting my expectations and there was a growing resentment in my own heart.  Old wounds that I had tried to run from were being dredged up by people who claimed to be my friends.  I had a strong desire to flee.  It is an impulse I know all too well.  In my family when the going gets tough, the tough run away.
My unwanted Christmas gifts came from three new friends whom I have never met: Annie Bullock, Jamie Arpin-Ricci, and Mumford and Sons.  These writers and artists helped me retrieve gifts that I had left behind in my attempts to flee from what I perceived as
harmful theology.
My first gift came from my publisher who requested that I write an endorsement for Annie Vocature Bullock's first book titled, "Real Austin: The Homeless and the Image of God."   Being from the Austin area and having spent the past eight years of my life working with homeless men and women, I accepted the invitation.  I was stunned to find that Annie's insights touched me so deeply.  For years I have struggled with what felt to me to be an over emphasis by some Christians on the "personal sins" of others and as a result I have all but abandoned the concept of "sin."  Annie helped me retrieve what I had lost.   Annie writes:
"Personal sin is too much a part of the human story. Ron Sider makes the important observation that there is a kind of split in Christianity, reflected now in the split between evangelical and post-evangelical thought, on the nature of sin and salvation. On the one hand, there are those who emphasize evangelism and conversion, which requires greater attention to issues of personal sin, judgment, and even hell. Against that, others emphasize social justice and therefore focus on collective or systemic sin. Sider observes that both personal and systemic sin are in fact points of biblical emphasis and yet "each group uses the other's one-sidedness to justify its own continuing lack of balance, and the division devastates the church's witness and credibility."

What folks on both sides of this opposi­tion have in common is the overwhelming tendency to refer sin outward. Naming a sinful system is easier than identifying my own complicity in it. Listing personal sins and describing paths of destruction is far easier than considering the many sinful patterns of thought and action in my own life. Most of us are quite comfortable laying out, often in great detail, the failings of other people, people who are largely not like us."
Through Annie, I was able to retrieve the biblical understanding of "sin." She reminds us that
"The locus of accusation is fixed firmly and clearly in the self. It functions as a template for critical self-examination. It is a theological means to evaluate my own way of being in the world and to determine if it is Christian after all. And finding that it is not, as I am sure to discover, naming this way of being sin is a call to change.  If I can't acknowledge the ways I fail, I can't root out their causes. If I can't do that, I can't participate with the Holy Spirit in my own healing."
Jamie Arpin-Ricci helped me un-wrap a second gift this Christmas.  Jamie started an intentional community in an urban setting in Winnipeg, Canada that grew into a Christian community called "Little Flowers."  In his book "The Cost of Community," Jamie shares how his community has been shaped by Jesus words in the Sermon on the Mount.   Jamie shares stories of how his community practices both personal and public confession and repentance and how these practices have led to reconciliation.  Jamie writes:
"Learning the discipline of being a confessing community will not only minimize the risk of becoming self-righteous judges, but create a context in which people can find the genuine hope of healing and forgiveness in light of their very real brokenness and sin.

Only in seeing the sinfulness in ourselves are we able to effectively see the challenges of others clearly enough to help them.  When we acknowledge and experience the painful and difficult process of having such sin addressed in ourselves, our hearts are shaped by the understanding and compassion necessary to do so appropriately with others. The truest transformation comes when we share in the healing grace of God together in light of our common brokenness and mutual dependence.

Here the contrast becomes the clearest: the self-righteous seek to establish their authority by judging others to be less worthy, while the truly faithful receive the fullness of God's power and authority by declaring themselves weak and in need."
From Jamie, I received a tool to bring about health and healing in my own community – public confession of my own sin. As the leader, I cannot expect others to do what I myself am unwilling to do.  I really hate this gift and wish I never would have picked up Jamie's very convicting book.
Jamie points out a truth I have seen in my walk with addicts who have effectively recovered from drug addiction – confession holds the power to heal.  When there is no acceptance, no admission that we are powerless over our sin, there can be no healing.  When I first started working with men and women in recovery, I was blown away by this practice of making amends to one another.  I did not know what to do when people would come up to me and say, "Wendy, I need to make amends to you because yesterday I …"  It was weird.  At first, I tried to stop them from doing this because it made me uncomfortable.  I would say things like, "That was no big deal, you don't need to apologize."  In so doing, I was robbing them of the healing power of that confession.
I am still very uncomfortable with this practice.  In my family, we don't name our sins, we hide them, we excuse them,we pretend they do not exist.  This practice requires a level of honesty with self and others that I am not sure I am able to embrace.  As much as I would like to march up to God's customer service representative tomorrow and return these gifts with their price tag still intact, it is the words of the third gift bearer that stop me.
I had no idea where this post would go when I sat down to write it.  I grabbed my ipod to block out the noise so I could concentrate and the song, Sigh No More, by Mumford and Son was the first song that played – these lyrics caught my attention:
"Love that will not betray you,

Dismay or enslave you,

It will set you free

Be more like the man

You were made to be.

There is a design,

An alignment to cry,

At my heart you see,

The beauty of love

As it was made to be"
Jesus did not come to save me from the wrath of an angry God, but to free me from my own sinful nature.   It is only through the incarnation of Christ that lives in me that I can be the person I was made to be.  It is only through my recognition of my own sin that the beauty of love will ever become manifest in my life.  I ran half way across the country to escape and I ran head long into what I was running from – myself.  No matter where I go, there I am.  I can keep on running, or I can choose to accept these three gifts:  The gift of self-examination, the gift of confession, and the gift of knowing that my heavenly father loves me in spite of all my brokenness.
So, Jesus came, did you get what you expected?
This post is a part of a Synchroblog.   Please, visit these links other bloggers writing on the same topic: