Tags
Related Posts
Share This
We're Expecting a Baby!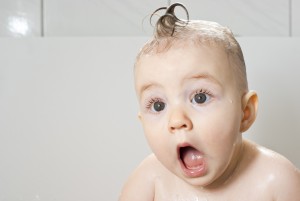 Embrace Richmond is in an interesting season.  Our co-laborer, Reverend Janie Walker, is leaving Embrace Richmond to start a new expression of church in the Hillside Court area.  It will not look anything like the traditional images of church.  It will be a collaborative effort of many pastors, some lay leaders and some ordained.  Each will contribute the gifts they possess to this new fellowship.  Some will remain in their home churches; others will make Janie's church which she is calling, Resurrection Life Fellowship, their new church home.  They will not meet on Sunday morning but will respond to the communities request for a Godly alternative in the neighborhood on Friday and Saturday nights.  It will be a church that is led by people from many different denominations with a variety of doctrinal beliefs but all sharing Janie's commitment to the unity of the body.
This birthing of Janie's new expression of the church will just be the first of many ministries Embrace will be helping to launch through collaboration with other churches and non-profits as we transition away from AmeriCorps funding and toward a coaching catalyst structure.   In other words, over the next nine months, we expect to play a role in birthing a number of babies.
Janie's baby is entering the world during the advent season. Rather fitting don't you think?  Janie is preparing to birth a church during the season when Christian's across the world prepare to celebrate the birth of baby Jesus.  Janie's small expression of Christ body will be entering the world and taking on flesh in the same season that our savior took on flesh.   I have journeyed these past few months with Janie as she has discerned this call and I have been reflecting a lot on the church, what it is and what it is not.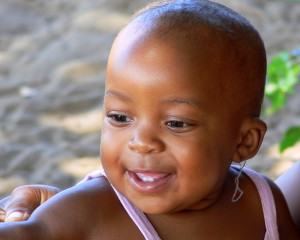 Like Jesus, the church is both human and divine.  The church, as a gathering of humans is called into being by God, filled with the Holy Spirit, with Christ as the head, somehow becoming more than flesh and blood.  It moves from a group of people working out of human power, to a body moving in Christ spirit offering hope and healing to the world.  It possesses the same powers that Christ possessed – the power to set the captives free, to bring sight to the blind, to bring good news to the poor, and to proclaim the year of the Lord's favor.
During this advent season, I am also walking alongside another church that is emerging.  Northminster Church, was founded in 1891.  During this season Pastor Sammy Williams is seeking to "re-start" or "give birth to" a new expression of the body of Christ – an expression that more fully lives out Jesus call to love our neighbors.  There are new churches and fresh expressions of the body of Christ popping up all over the place.  Christ is entering the world and taking on flesh daily.
Well actually, Christ spirit never left.  It is humanity that is discovering over and over again, the Christ that already dwells within.  Janie is not planting a church in Hillside Court in order to bring "Jesus" to the lost.  She is simply calling forth the Christ spirit that already dwells within the community.  Sammy is not ushering in a new expression of the church, he is simply welcoming the spirit that has been stirring in hearts of its members for years.  Sammy and Janie are helping the latent church become visible. They are inviting the blind to see the spiritual force that they already possess.
This post is a part of a Synchroblog.  The organizers of this event asked these questions:
"So what are we really expecting this Advent and Christmas season?

Are we just waiting for a baby to be born in a stable or are we expecting a Savior who will transform the world?"
This advent season, I am waiting expectantly for Christ to once again take on flesh and bring new life to the Church – Janie's new baby church, Sammy's more traditional church, and countless other churches that are welcoming the spirit of Christ anew.  The experts will tell you we have over 3,000 "churches" in the city of Richmond.  But, Jesus said there is only one Church.
This time last year, I had basically given up on institutional forms of church because at that time, I knew few that were truly living out Christ call to love their neighbors and to care for the poor.  This Christmas season, I am filled with expectation and hope.  Hope that the Church truly can bring healing and wholeness to our broken neighborhoods and divided city. I truly believe that for the Church to become the true body of Christ we must become one and fulfill Jesus prayer for us:
"I pray also for those who will believe in me through their message, that all of them may be one, Father, just as you are in me and I am in you. May they also be in us so that the world may believe that you have sent me. I have given them the glory that you gave me, that they may be one as we are one— I in them and you in me—so that they may be brought to complete unity. Then the world will know that you sent me and have loved them even as you have loved me." John 17: 20-23
As I shared recently, my definition of "church" has been redefined over the past year and that has helped me regain my faith in the body of Christ.  For me the church is, "The family of God on mission together."  This advent season I am reminded that as the body of Christ, the Church is that baby born in a manger.  The Church is that savior who came to bring good news to the poor.  The Church is the hope of this weird broken messed up world.  As Jesus said on the cross, "It is finished."  Jesus has already reconciled all things to himself.  The church is simply the visible expression of this reality that already exists.
"The Son is the image of the invisible God, the firstborn over all creation.  For in him all things were created: things in heaven and on earth, visible and invisible, whether thrones or powers or rulers or authorities; all things have been created through him and for him. He is before all things, and in him all things hold together. And he is the head of the body, the church; he is the beginning and the firstborn from among the dead, so that in everything he might have the supremacy. For God was pleased to have all his fullness dwell in him,  and through him to reconcile to himself all things, whether things on earth or things in heaven, by making peace through his blood, shed on the cross." Col 1:15-20
Now, it is our turn to embrace that reality.  The reality that the Kingdom of God is here and at the same time not yet fully realized.
"Yet be sure of this: The kingdom of God has come near." Luke 10:11
What am I expecting this advent season?  I am expecting resurrection life.  I am expecting God to breathe new life into the old dry bones of the Church universal and that we will see her rise again and take her place as the reconciler of all the earth.  I want to see what Ezekiel saw in the valley of dry bones:
"The hand of the LORD was on me, and he brought me out by the Spirit of the LORD and set me in the middle of a valley; it was full of bones. He led me back and forth among them, and I saw a great many bones on the floor of the valley, bones that were very dry.He asked me, "Son of man, can these bones live?"

I said, "Sovereign LORD, you alone know."

Then he said to me, "Prophesy to these bones and say to them, 'Dry bones, hear the word of the LORD! This is what the Sovereign LORD says to these bones: I will make breath enter you, and you will come to life. I will attach tendons to you and make flesh come upon you and cover you with skin; I will put breath in you, and you will come to life. Then you will know that I am the LORD.'"

So I prophesied as I was commanded. And as I was prophesying, there was a noise, a rattling sound, and the bones came together, bone to bone. I looked, and tendons and flesh appeared on them and skin covered them, but there was no breath in them.

Then he said to me, "Prophesy to the breath; prophesy, son of man, and say to it, 'This is what the Sovereign LORD says: Come, breath, from the four winds and breathe into these slain, that they may live.'" So I prophesied as he commanded me, and breath entered them; they came to life and stood up on their feet—a vast army.

Then he said to me: "Son of man, these bones are the people of Israel. They say, 'Our bones are dried up and our hope is gone; we are cut off.' Therefore prophesy and say to them: 'This is what the Sovereign LORD says: My people, I am going to open your graves and bring you up from them; I will bring you back to the land of Israel.  Then you, my people, will know that I am the LORD, when I open your graves and bring you up from them.  I will put my Spirit in you and you will live, and I will settle you in your own land. Then you will know that I the LORD have spoken, and I have done it, declares the LORD.'" Ezekiel 37:1-14
Please join me in praying for Reverend Janie Walker, Reverend Sammy Williams and all those who are God's instrument for breathing new life into the Church.
What are you expecting this advent season?
Are there dry places in your life that need to be revived?
Is God birthing something new in you or your church?
Where do you see the bones coming together and forming one body – one Church?
Where does the God need to breathe in your life, your community or your church?
Today's post is a synchroblog with Christine Sine. Check out her post: Jesus is Coming—What Do We Expect?  Check out these other Synchroblog submissions.