Tags
Related Posts
Share This
Dancing with a Giant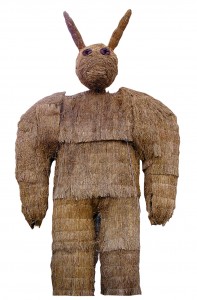 What if every social services agency, the police department, the churches, non-profit agencies, and the educational institutions all started working together, not around a "cause" but instead focused on a particular "community?"  That is the question I have been asking myself this morning.  For the past three months, we have been working with the Department of Social Services and The Police Department who have both put a tremendous amount of energy toward Hillside Court.  I feel I am dancing with a giant and I just keep praying we don't get squished in the process.
I have been to countless meetings over  the past two weeks with the heads of various departments of Social Services and I have listened with interest to what feels like hundreds of programs that have been designed for pretty much every demographic imaginable.  I have a sea of faces, names, titles and departments swimming in my head and I feel like I am drowning as I try to absorb this waterfall of information all aimed at our tiny little community, Hillside Court.
If you have spent much time on my blog, you know that I love collaboration.  I have put together a number of very exciting collaborations in the past few years and I enjoy this kind of work.  As a kid, I loved jigsaw puzzles and it is the same kind of thrill when I am able to figure out where a new partner fits into the design of what God is doing in our communities.
One challenge has been trying to figure out where Embrace Richmond fits in the  midst of all these city agencies.  What does "working together" really mean?  Is it simply putting a bunch of programs together from various different departments that are designed for every demographic  group present in the community?  I fear that will simply lead to having a bunch of square puzzle pieces with each group marking their territory and no one really flowing into the work of another or finding any synergy.  Is the goal to simply decentralize services or is there a higher call?
Currently  "working together" is defined by "program guidelines" and "referral processes."   People get handed from one agency to another.  Similar to the way a manufacturing system works.  Each department has their specialty so if you are a single mother under 17 with a child under age one, you go here.  If you are over 17 you go there.  When your child is over the age of one you move over there.  Some have social workers who broker these transactions but many do not.
Several weeks ago Jay Van Groningan, Director of Communities First Association, came to visit us and held an amazing workshop series on the basics of Asset Based Community Development.  Jay said, "Over- institutionalization kills community development."  When the "program" becomes the focus and not the "person" then authentic relationships built on trust get stripped out of the process and we end up with a sterile, cold system that in the end can leave people feeling like products.
Does Hillside Court need the resources that all these social services departments have to offer?  Most definitely!  We are all thrilled that so many people care about the residents of Hillside and want to make the community a better place.  My concern is developing synergistic collaborative relationships that are sustainable and that actually foster a real sense of community.
This past week, I have been trying to discern who really wants to be in relationship with the community and who is simply trying to offer programs.  I think it is fair to say, that only the agencies who are imbedded in the community are in a position to build the culture of the community through long-term authentic relationships.
This week I attended a CCDA Café and was reminded of the three R's of Christian Community Development- Relocation, Redistribution and Reconciliation.  As I shared last week, I would love to live in the city but am in a season where that is not possible.  What I realized this week is that while I personally live in Chesterfield County, Embrace Richmond is a "relocator" agency.  We began our ministry by visiting the neighborhood but over the past year have truly moved into the Hillside and have a tangible, visible presence in the recreation center three days a week.  I understand now why "relocation" is considered a non-negotiable for the Christian Community Development Association.  I had never looked at this component at an institutional level but I think it is equally true.
There are only two other organizations who have relocated into the Hillside community – The Truancy Department which operates out of a housing unit and the Richmond Outreach Center which provides children's programming in the recreation center after school.  While not currently in Hillside Court, the Community Resource Centers in Fairfield, Mosby, Witcomb and Creighton Courts are also embedded in RRHA housing complexes.  All four of us view the communities we operate out of as our home.  We view those who live in these communities as our neighbors and not as "clients."
All the social workers and department heads that I have met this past month have all had the community's best interest at heart.  I know that this goal of neighboring will likely be new to many of them.  Please pray God gives our Embrace Richmond team the wisdom to share this concept and that God will guide us in reaching a truly collaborative synergistic relationship with city agencies.  My hope is that we can create a model in Hillside Court that can be replicated in other under-resourced communities by community partners who like Embrace desire to build communities from the inside out.
I know many of you are already doing community development work across the country. Are any of you working collaboratively with city or other governmental social services departments?  Do you have any advice you would like to share as we continue this dance?